Highlights from America's largest unmanned systems confab.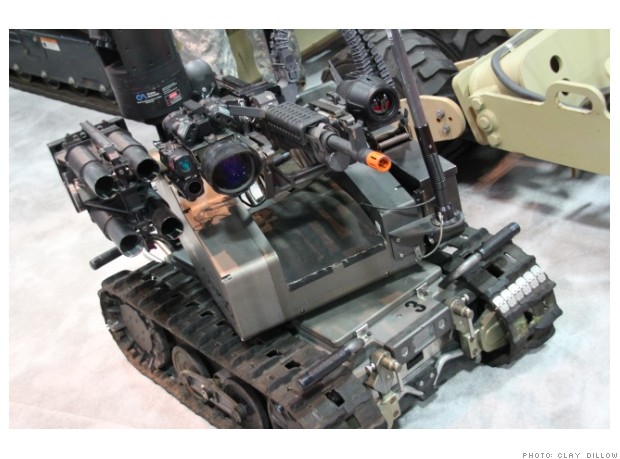 The Association for Unmanned Vehicle Systems International's annual expo is something like the Detroit Auto Show for drones (though the industry would really rather you not call them "drones.") All the serious players large and small are present, and every one of them has its latest and greatest hardware polished and on display. But to think of what's happening at the Walter E. Washington Convention Center in Washington, D.C. as simply a "drone show" is to miss what's really happening in the unmanned systems space.
The remotely piloted unmanned aerial systems (UAS) that have become associated with the word "drone" via America's shadow wars in Pakistan, Yemen, and Somalia are relatively dumb machines next to the emerging class of smarter, more effective, more widely applicable — and yes, in some cases more deadly — robotic systems crowding the exhibit hall floor.
If anything sets this year's AUVSI expo apart from years past, it's autonomy. The systems on display here do more flying, diving, driving, piloting, orbiting, loitering, and processing all by themselves than any generation of robotic systems before them. The hardware is now tried, tested, and dependable.
Source: money.cnn.com