National marine sanctuaries are testing to drones to survey protected animals, check for habitat damage and keep tabs on boaters.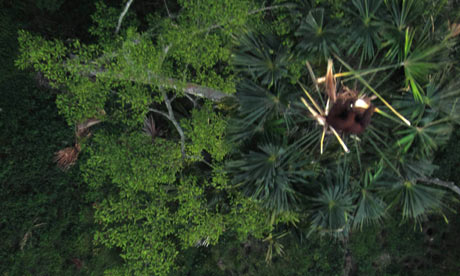 NOAA's Office of Marine Sanctuaries conducted tests in mid September of the Puma unmanned aircraft system, or UAS, in the 2,900-square-mile Florida Keys National Marine Sanctuary.
The National Oceanic and Atmospheric Administration spent about $400,000 for three Puma aircraft and one ground station.
NOAA is working with other federal agencies to test unmanned aircraft — including the U.S. Coast Guard, the National Park Service and the U.S. Fish & Wildlife Service.
The 13-pound, battery operated Puma aircraft is controlled by a pilot on the ground and can stream real-time images back to the ground crew.
The Puma is considered good for surveying wildlife because it is quieter and can fly lower and slower than a manned airplane. The small plane can be hand launched and recovered from any location, including a boat. It can fly two hours on a charge and has a range of about 50 square miles.
"Testing unmanned aircraft in the diverse habitats of the Keys will help demonstrate the applicability of this technology in supporting science and resource protection in ecosystems around the world," said Sean Morton, superintendent of the Florida Keys National Marine Sanctuary.
In the recent Keys tests, the Puma was used to count boats in the upper Keys. It photographed boat propeller scars in Lignumvitae Key Botanical State Park, surveyed sea bird at Pigeon Key and used infrared cameras to monitor Key deer activity in the National Key Deer Refuge.
Source: blogs.palmbeachpost.com